Forth/Clyde Challenge Cup, 2008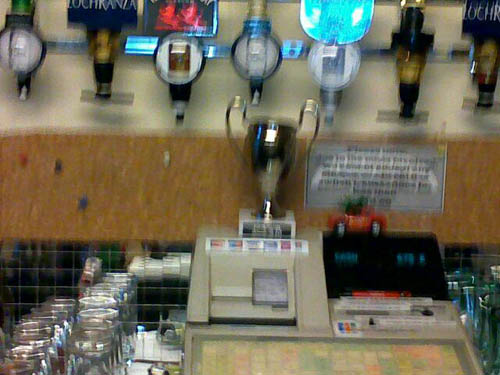 Photo taken on Murray's moby when he visited the Cat Bay during an Arran nookie break on 1st December.
Yes, the hallowed trophy is (temporarily) sitting on the cash register behind the bar.
When I asked Northend captain Matt why he hadn't put a shelf up in the bar for the trophy, as promised, he replied: 'Win a game and make a trophy shelf - in the same season??'
Which is fair enough!