Northend Thistle vs Real Tuesday, 8/11/08 (1)
All's well as the 0945 to Glasgow Queen Street pulls out of Waverley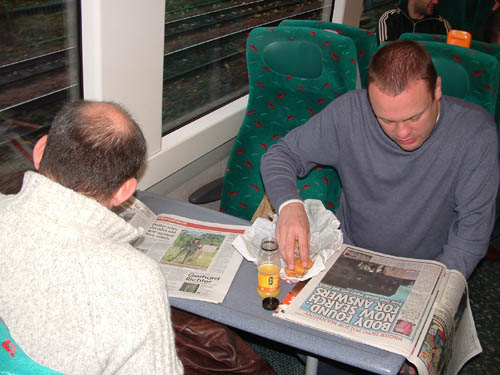 Al tucks into his Burger King and reads the 'Sun' - yup, breakfast of champions!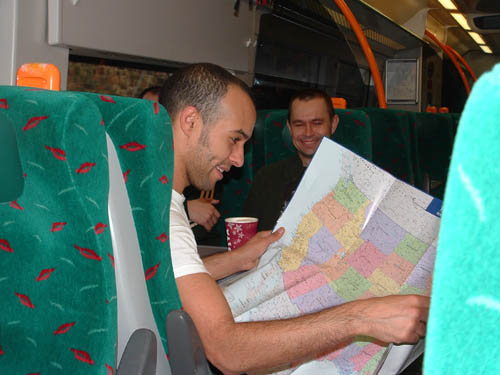 Fahd 'pretends' to find Arran on a map of the US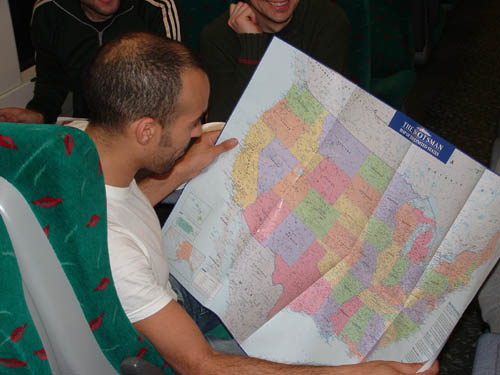 'Seriously, lads - is it part of the Everglades?'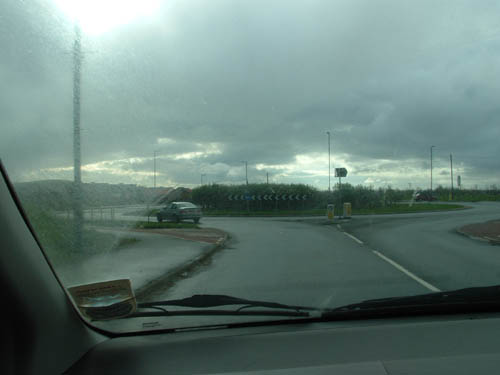 Much, much later ... the occupants of Car 1 rejoice as they spot the first roundabout in Ardrossan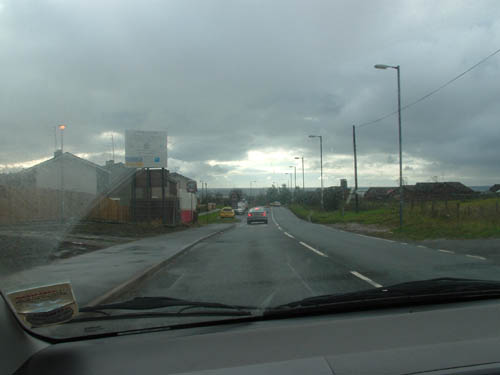 Mmm, no wonder the occupants of Car 3 chose to spend some quality time in this Paradise!